THIS RECORD WAS WRITTEN FOR THE DREAMERS
FOR THE PEOPLE THAT HAVE, IN ONE WAY OR ANOTHER
BEEN CUT DOWN OR CAST OUT OF SOCIETY FOR BEING
DIFFERENT OF HAVING AN OPINION, IT IS AN EXPRESSION OF
INSECURITY AND FRUSTRAION, AND YET, THE WILL TO OVERCOME.
THERE'S NO TURNING BACK NOW THAT YOU'VE
OPENED UP TO YOUR MIND.
SHINEDOWN

MEH!
If you can explain love, you havn't experienced it.
so. this one time at band camp...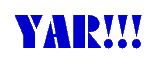 THE MORE THE LIGHT SHINES THROUGH ME, I PRETEND TO CLOSE MY EYES
THE MORE THE DARK CONSUMES ME, I PRETEND I'M BURNING BRIGHT..
spin you around
DELETED!!!!

coffee anybody?


Geez, the fricken' penguin can do
the moonwalk better than you!





the gurl outside: ewwww my tummy farted :-\